FOO SURFACE WAVES WORKING GROUP
The Surface Waves Working Group provides input to the FOO Steering Committee on issues relating to:
wind-wave priorities that are likely to affect the capability;
productivity of operational oceanographic activities in Australia; and.
address key questions for FOO.
The Surface Waves Working Group will provide advice and guidance relating to wind-wave research, infrastructure, services and industry based on their relevant expertise, and from a potential user perspective. Specific activities are likely to include:
Providing advice on priorities
to support operational oceanography in Australia

Making recommendations about potential improvements to Australia's capability, particularly in response to emerging fields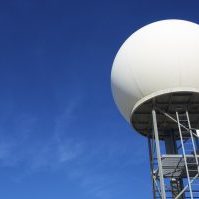 Acting as liaisons to the broader community through presentations at meetings and conferences.
SURFACE WAVES WORKING GROUP STRUCTURE & MEMBERSHIP
The Surface Waves Working Group is comprised of members from all pillars of FOO.
Membership is open to:
any person affiliated with a FOO pillar;
and willing to contribute an appropriate level of effort towards FOO activities.
Prospective members can nominate themselves for membership by contacting the current Group Chair (to be appointed). Appointment of members is made at discretion of the current Chair.
The Terms of Reference for the Surface Waves Working Group can be found here.
| | | |
| --- | --- | --- |
| Member | Organisation | FOO Pillar |
| Mark Hemer* | CSIRO | R&D Providers |
| Emma Sommerville | Integrated Marine Observing System | R&D Providers |
| Diana Greenslade | Bureau of Meteorology | Government Agencies |
| Matthew Hawker | Department of Defence | Government Agencies |
| Ryan Lowe | University of Western Australia | R&D Providers |
| Sebastien Mancini | AODN | R&D Providers |
| Daryl Metters | Coastal Impacts Unit, Qld Govt | Government Agencies |
| Hemerson Tonin | Australian Institute of Marine Science | R&D Providers |
| Greg Williams | RPS MetOcean | Service Providers |
| Tim Ingleton | NSW Office of Environment and Heritage | Government Agencies |
| Roger Proctor | Tidetech Pty Ltd | Service Providers |
| Mike Kinsela | NSW Office of Environment and Heritage | Government Agencies |
| Mitch Harley | University of New South Wales | R&D Providers |
| Alex Babanin | University of Melbourne | R&D Providers |
| Matthew Zed | Woodside Energy Limited | Marine Industries |
| Paul Boswood | Coastal Impacts Unit, Qld Govt | Government Agencies |